Software engineering
+

R&D

for innovative products
Bridging the gap between idea & market
Shaping the technological landscape of innovative products for 15+ years. Empowering OEMs, Fortune 500 companies & industry leaders.
We
facilitate

and

accelerate

the product

development

process in the digital space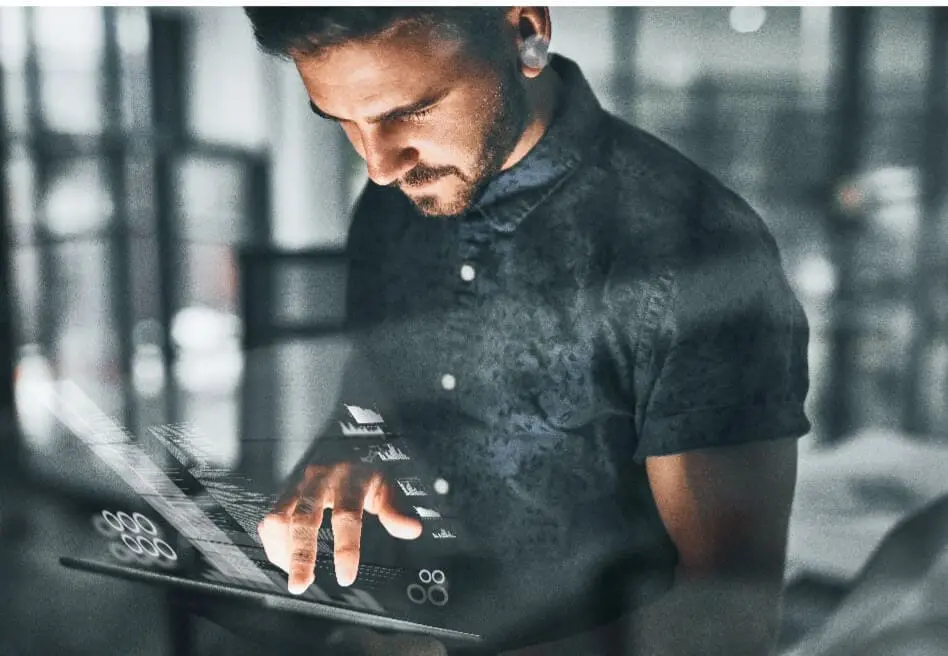 Orthogone provides state-of-the-art sERVICES thanks to its dedicated team and software engineering capabilities.
Orthogone offers highly specialized custom engineering services focused on the design of innovative products requiring in-depth knowledge of software development, embedded systems, FPGAs, and SoCs.
Increase your overall development by accessing the right technologies and talent.
Custom engineering services
Move from "traditional" outsourced development capabilities to customized engineering solutions that address complex industry challenges.
FPGA DEVELOPMENT SERVICES
Improve latency performance and reduce integration risk to develop state-of-the-art electronics for unique and demanding applications.
Adopt advanced and emerging technologies to scale your business
Cloud connectivity | Networking | Internet of Things | Computer Vision | Digitization | Machine Learning | Video & Broadcast | Edge computing | Security | Sensors
Why we are committed to partnerships
We believe in visionary people and want to help them shape our future
By cross-fertilizing technologies used in different sectors, from sensors to the cloud or IoT connectivity to image-based sensing systems, we enable innovators to solve complex challenges.

Contact us and find out why our successful work with clients turns into long-term partnerships where we collaborate on multiple projects.
Benefit from a shared vision of market evolution and industry trends.
What innovators say about working with Orthogone
Automotive & Transportation
Develop ADAS and integrated infotainment systems with us.
Update and develop innovative connected medical devices.
Telecommunications and data centers
Speed data transfer with customized ultra low-latency networking solutions.
Focus on security with our broadband wireless communication systems.
Our customers stories and projects
Discover the innovative, versatile solutions we have developed
The diversity of the projects we work on allows our teams to share cross-disciplinary knowledge and new ideas that drive creative problem solving.
By taking on seemingly impossible technical challenges for bold innovators
By combining extensive expertise with R&D, design, and best practices in the implementation of advanced electronic systems, we turn creative ideas into innovative and disruptive products.

We share this unparalleled multidisciplinary expertise to increase our clients' agility and enable them to adopt new and emerging technologies to maintain their market leadership.
Reduce risks when developing innovative solutions by relying on our R&D team.
SYSTEMS ENGINEERING services
Take advantage of Orthogone's advanced systems engineering services, including architecture design,performance analysis and implementation, risk assessment and cost estimation. Stay ahead of the competition with our transparent approach to project success.
SOFTWARE ENGINEERING SERVICES
Leverage Orthogone's expertise in custom software engineering for unparalleled R&D solutions. Our deep knowledge in software, embedded systems, and FPGAs ensures your product's innovative edge in today's competitive market.
ELECTRONIC ENGINEERING SERVICES
Enhance your electronic circuits, devices and systems with Orthogone's custom electronic engineering services. Accelerate your time-to-market and stay ahead of the competition with tailor-made electronics solutions that optimize performance and speed.
Choose the right partner to address complex issues of electronics product development.
Our ecosystem of technology partners
Orthogone continues to expand and is seeking smart, innovative, passionate people who are ready to work on challenging engineering projects
BE PART OF THE TEAM! APPLY FOR A JOB NOW!