REVOLUTIONIZE PATIENT CARE BY ACCELERATING THE DEVELOPMENT OF CONNECTED MEDICAL DEVICES WHILE COMPLYING WITH REGULATORY REQUIREMENTS.
Update and develop innovative electronic medical devices
Finding solutions to difficult engineering challenges is our specialty
We are embedded software and electronic expert who also understand medical device product development, compliance challenges and FDA/Ce certification requirements. Our industry knowledge and IoT expertise reduce technical and security risks to bring connectivity to products.
Our teams thrive on complexity, and can help you innovate with confidence in emerging technology markets.
No matter where you are in the development lifecycle, we can help with everything from early stage development, rapid prototyping, testing, compliance and certification, to manufacturing-readiness.
Benefit from our technical capabilities and product development consulting expertise
Quickly implement the latest technology with high-quality results
Access developers with high-technology skills and experience
Accelerate time to market for new product development
Implement the latest technology with high-quality results
Minimize risks with project controls and visibility
Rely on our technical expertise while keeping your in-house team focused on your strengths
Medical device companies that need high-quality results and minimal risk engage our services to combine our technical strengths and project controls with their in-house expertise. We can integrate easily with your existing team to accelerate time to market for new software product development.
The range of projects we work on allows our multi-disciplinary teams to share cross-functional knowledge and new ideas that spark creative problem-solving. Our business is driven by forming long-term partnerships built on a foundation of trust.
Find out what working with a software development partner is like.
EBOOK - Learn how to find the right fit in a strategic product development partnership.
Discover how to implement cutting-edge technology with top-notch results and minimal risks!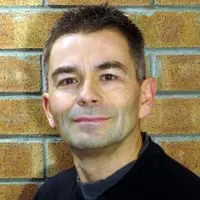 "Our aim is to maintain our lead in the premium market for mammography detectors. In order to do that, we need high-speed communications from the detectors, and that's definitely an area where we knew that Orthogone could help us… They brought expertise, especially in anything having to do with digital design, memory configuration, and FPGA programming."
Director of Engineering at Analogic Canada, a worldwide leader in direct conversion digital detector technology
We are extremely flexible and can work with you at any point in the development cycle or provide turnkey product development services. We can offer time and material, fixed price, license and support to suit your needs.
Our experienced team can ramp up quickly and deliver quality results. The need for fast, high-quality results with minimal risk prompts many clients to engage our services. Our business is driven by forming long-term partnerships built on a foundation of trust. Clients choose to work with us to minimize the risk of developing products with technology that's new to their business.
Research and development are core activities for us, so you benefit from our R&D without having to invest internally. The pursuit of graduate studies is also encouraged and supported by Orthogone so that team members can acquire advanced knowledge in a formal, academic setting. Our team members stay current with the latest technology and tools, so they're ready to implement them on your project right away.