DELIVER SECURE BROADBAND WIRELESS COMMUNICATION SYSTEMS ACROSS MULTIPLE NETWORK TOPOLOGIES UNDER VARIOUS SERVICE DELIVERY REQUIREMENTS.
Your edge to accelerate the shift toward digital and operational efficiencies
Develop safe and reliable systems with us
Our innovative technologies used in high performance broadband wireless communication systems focus on security and reliability – the top priorities when designing equipment for government infrastructures, space flight, and peacekeeping missions.
Our expertise has been instrumental in customizing technology to adapt it to specific use cases and mission critical requirements. Our participation in these projects spans the entire product range from bits to antenna, including algorithms and system modeling, SDR FPGA waveform processing, RF sub-system transceiver design, media access controller (MAC) and networking functions, as well as wire-speed encryption and security framework development.
Benefit from our technical capabilities and product development consulting expertise
Solve complex challenges by leveraging software engineering techniques
Access developers with high-technology skills and experience
Accelerate time to market for new product development
Implement the latest technology with high-quality results
Minimize risks with project controls and visibility
Trust our technical expertise and develop secure innovative solutions
Orthogone is a one stop shop when it comes to conceiving and realizing advanced communications systems. We help A&D companies design, customize, and maintain their products every step of the way. From digital signal processing, security, encryption, wireless algorithms development, and access systems, we have the expertise to transform any idea into a disruptive product.
Our multi-disciplinary teams share cross-functional knowledge and understand the high level of complexity involved in interactions between multiple subsystems.
Long-term partnerships built on a foundation of trust drive our business. We can integrate easily with your existing team to accelerate time to market for new product development.
Find out what working with a software development partner is like.
EBOOK - Learn how to find the right fit in a strategic product development partnership.
Discover how to implement cutting-edge technology with top-notch results and minimal risks!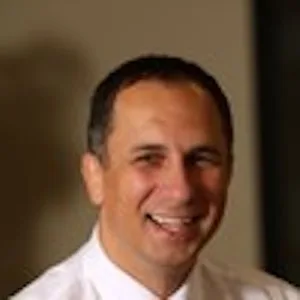 "Orthogone raises the bar in terms of creativity, expertise and standards. We are very impressed by their approach to problem solving - the art of the possible - and their ability to integrate new and third party technologies.

Orthogone's innovative perspectives continue to help us to improve our engineering prowess. I would definitely recommend them to any company looking for embedded systems support."
By working with an experienced team, you can minimize the risk of hiring employees or training an in-house team in technology that's unfamiliar to them. We implement best practices and project controls with excellent communication and transparency so there are no surprises.
We are extremely flexible and can work with you at any point in the development cycle or provide turnkey product development services. We can offer time and material, fixed price, license and support to suit your needs.
We frequently work on projects with tight deadlines. By evaluating your project requirements, we can determine how our resources can be deployed to help accelerate your development timeframe.