Cloud-based Smart Displays

Cloud-based digital advertising applications
Create ultra-thin, connected and secure smart displays
CLIENT:

LARGE ADVERTISING / MEDIA COMPANY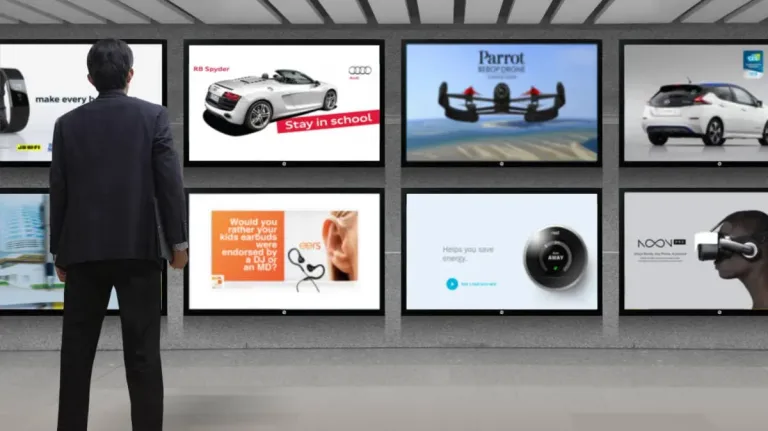 Our client needed turnkey product development of large, ultra-thin, smart displays used in cloud-based digital advertising applications – including system design, hardware, software, and FPGA development enabling multimedia functionality. Our team of experts has taken on the many challenges of this project by constantly innovating to create a unique product.
Hardware Design of an ultra-low profile secured smart display
Visit and qualify tier-1 OEM open-cell suppliers for customer
Secured Android high-resolution smart display
Establish a partnership with Orthogone to benefit from its technological expertise
Orthogone integrated custom electronics and software development into the LCDs for the customer. Because we know the challenges and the high stakes involved in protecting digital media content, we've invested significant effort and resources to collaborate on developing Digital Right Management (DRM) eco-system solutions to help content providers overcome these challenges.
System design, software, FPGA, and hardware development for multimedia capabilities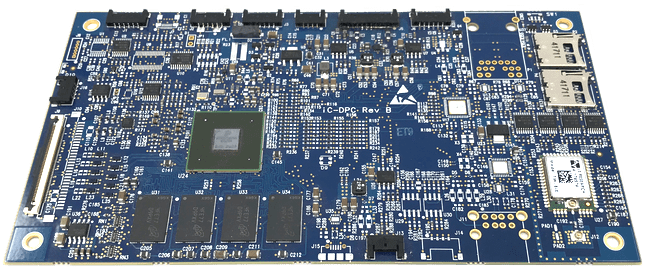 Orthogone has designed an ultra-thin, connected, secure, cost-effective, high-resolution, multimedia (video and sound) smart display with superior artistic rendering. Initial deployments were successfully field tested, and the design was proven. Our designs were based on NXP's state-of-the-art SoC technologies for the electronic design of multiple high-speed, ultra-low profile, high-density printed circuit boards (PCB).
Throughout the phase of strategic financial investment, Orthogone additionally served as the principal advisor for technical due diligence. During the product introduction, we also offered direct assistance to consumers to help them find and fix problems. To address a risk, we visited and evaluated Tier 1 OEM suppliers for the open-cell TFT glasses and T-CON modules to assist our customer.
Electronic design of multiple high-speed, ultra-low profile and high-density printed circuit boards (PCB), including:
Hardware and mechanical design concept and architecture
Ultra-compact, high-efficiency power supply design for LED backlight lighting system
Hardware design of a high-density CPU sub-system based on NXP i.MX-6 System on a Chip (SoC). The system also includes multiple peripherals such as USB, Ethernet, GNSS, WIFI/BT, 4G LTE, etc.
Post-layout simulations of high-speed mixed-signal circuits
Functional bring-up, tests and integration to deliver a successful product launch at CES
Cost-effective FPGA design implementing Frame Rate Conversion (FRC) and video scaling to directly interface with the T-CON (Timing Controller) module of a Tier-1 open-cell supplier
EMI/EMC Tests and characterization to ensure the product will meet Canadian, US and international requirements
Software architecture, design, test, and integration, including:
Board Support Package and device drivers (USB, SPI, I2C, Ethernet, HDMI, SW/FW upgrades, etc.)
Integration of Android 4.x, 5.x, 6.x, 7.x
End-to-end video path optimization to support H.264 1080p60 videos with no frame loss
Synchronization of audio and video within 1 video frame with either HDMI or Bluetooth speakers
Optimization of WiFi/BT coax performances.
Support for various non-standard HDMI resolutions
Upgrade of Widevine DRM from security level 3 to security level 2
Freescale/NXP i.MX family
ARM TrustZone Architecture
Top tier supplier of TFT glass open cell (T-CON interface)
Wireless technologies: WiFi, Bluetooth, LTE, GNSS
Turnkey development of a smart screen for digital advertising applications.
The client successfully launched a disruptive product thanks to Orthogone's technical solution and commitment to delivering a high-quality product. Multiple successful product and technology demos resulted in multi-million-dollar strategic partnerships with top brands and suppliers. The client is continuing to deploy its smart displays in public areas. The benefits of working with Orthogone included access to a talented and experienced team, a reliable and durable ecosystem, and the ability to bring their product to market quickly and efficiently.
So, what's your challenge?