MINIMIZE RISKS AND RELY ON OUR EXPERTISE
Collaborate with Orthogone for innovative FPGA design solutions

We have a team of multidisciplinary experts
We have broad and deep experience in many technologies and market sectors, allowing us to help you maximize your return on investment. This means that each team member is experienced in a variety of disciplines while having a deep understanding of how complex processes are pieced together.

Whether you need an FPGA board for networking & communication, imaging, video & broadcast, wireless communications, digital signal processing or embedded systems, we got you covered.
We make use of internally developed platforms
We support the development of advanced technologies by designing platforms that accelerate the product creation process. All platforms are backed by design and verification IP that allows team members to assemble components and accelerate verification.
We follow the right process
Orthogone follows its own design process using a well-organized system. We will review your specifications or write them ourselves when required. Analyzing all specifications before starting allows our team to pinpoint crucial aspects that will contribute to project success.
Experience Unparalleled Speed and Efficiency
PRODUCT BRIEF - Ultra-Low Latency 10G MAC & PCS.
Download our product brief and unlock the power of high-speed, efficient Ethernet solutions for optimized system performance.
Choose the development option that really suits you
WE CAN SUPPORT ALL STAGES OF FPGA DEVELOPMENT
WE DESIGN, VERIFY AND TEST YOUR UNIQUE SOLUTION
Share your needs and we can manage, prototype and design your FPGA projects.
This cost-effective FPGA development solution is used by companies in various industries with unique requirements. As a leader in embedded software and hardware development, we make sure to provide you with detailed specifications, design architecture, and robust coding. Our team uses the latest FPGAs from Intel and Xilinx when working on complex, high-speed, high-performance designs, as well as well-structured development, verification, and testing processes to minimize errors and deliver quality solutions.
COMBINE OUR EXISTING IP CORES WITH CUSTOM MODULES SPECIFICALLY DESIGNED FOR YOUR APPLICATIONS
Increase your speed and flexibility by building on our strengths.
This option allows to quickly develop FPGA solutions using Orthogone IP cores combined with custom modules. As your R&D design partner, we provide essential expertise in designing communication and networking equipment. We own a solid portfolio of FPGA IP Ethernet products (1, 10, 25, 40/100G) as well as a comprehensive roadmap supported by Tier-I clients to develop FPGA-based SmartNIC solutions for financial, telecom, cyber-security, and data center applications.
Through our design flow process,
intellectual property portfolio
,
and advanced verification process, we provide complete solutions tailored to your project. With our ecosystem of technology partners, we always provide best-in-class integrated solutions for our customers.
LEVERAGE OUR ULTRA-LOW LATENCY IP CORES TO BUILD YOUR NEXT FPGA SOLUTION
Integrate best-in-class ultra-low latency network connectivity to your design.
This option is designed for electronic/high frequency trading, high performance computing (HPC), networking functions and HW acceleration. 
Developed by our team of FPGA/ASIC designers, Orthogone's IP products undergo extensive verification and compliance testing. The company's intellectual property portfolio includes ultra-low latency, ultra-low gate count Ethernet MAC and PCS solutions operating at 1, 10, 25, 40 and 100 Gbps.
You'll benefit from a highly optimized implementation that results in ultra-low latency and very low gate counts. Reduce time-to-market with high scalability and flexibility because the same code and documentation is valid for all data rates.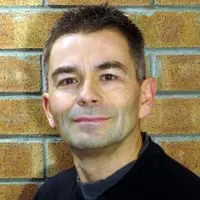 Director of Engineering at Analogic Canada
Our aim is to maintain our lead in the premium market for mammography detectors. In order to do that, we need high-speed communications from the detectors, and that's definitely an area where we knew that Orthogone could help us… They brought expertise, especially in anything having to do with digital design, memory configuration, and FPGA programming."
Where to start our collaboration
Your project is important, and we would like to hear from you in order to have a good understanding of your needs.
EXPLORE OUR CUSTOM DEVELOPMENT MODELS
Benefit from our leading-edge technology consulting services and technological product development expertise to plan your next step.
CONTRACT WHAT YOU REALLY NEED
Flexibility and agility are familiar words with us. Time and material, fixed price, license, and support are available for you to reach your goal.
So, what's your challenge?
Fields marked with a * are mandatory.