Having a great idea is an exciting position to be in, but you still need to move from idea to finished product.
Companies that don't want to build a full in-house team can partner with product development companies like Orthogone for high-quality and fast turnkey product development.
Orthogone's multidisciplinary teams handle everything from technology consulting, concept strategy, and prototyping, to full product and service development and testing. The first step in working together is determining how our services can best meet your needs.
Here are the answers to questions we're frequently asked about turnkey product development:
Q: We have an opportunity that requires a prototype, fast.
Can you help with prototyping?
A: Yes. Our engineering teams are experienced at rapid prototyping, and being able to quickly demonstrate how a proposed solution will work. In addition to technical skills, our teams use their varied backgrounds to contribute new ideas and offer different perspectives on challenges that require innovative solutions. In collaboration with your in-house team, our engineers help ideas evolve quickly into working solutions.
Read this CES Innovation Award story to discover how Orthogone helped LeddarTech develop a working demo for their LiDAR solution in an extremely short timeframe.
Q: What is the process from idea to available product?
A: We are aware of the challenges and major issues related to product development. We can guide your existing team through every stage from product definition, specification and design, to verification and launch. Our hardware, software, and FPGA teams will analyze, plan and create with you to deliver your breakthrough products. Our engineering team & designers can also help you integrate an effective manufacturing solution from the beginning of the design process.
This infographic provides a good overview of the process: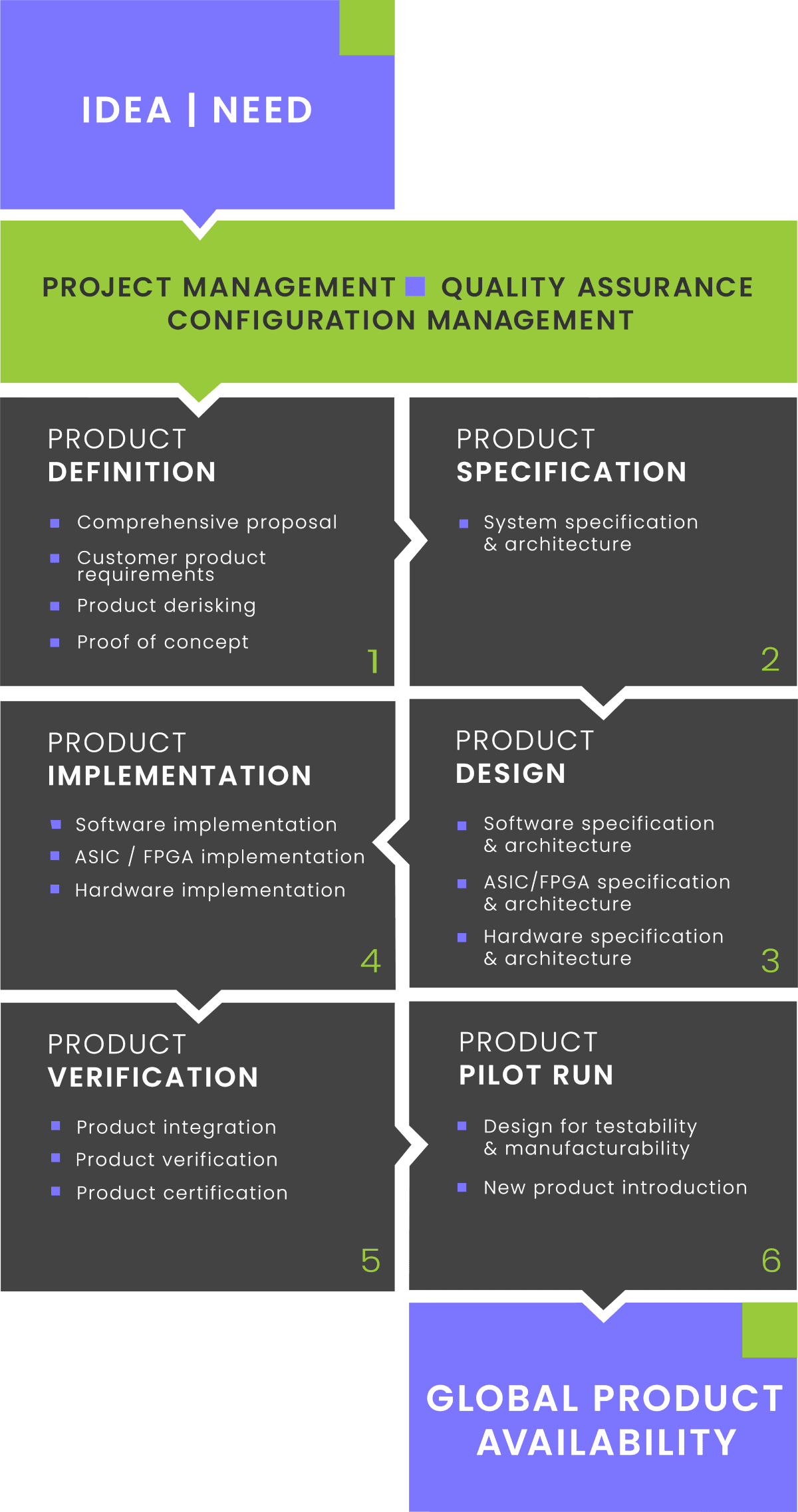 Learn more about how we build products from the ground up.
Q: We are looking for a consultant who can help us integrate state-of-the-art technology into our product. Can your team integrate with ours to fill this gap easily? And is it possible to transfer this knowledge internally?
A: Yes, Orthogone provides access to specialized technology and R&D know-how, while offering clients the possibility to transfer knowledge internally. Working with us allows you to minimize risk and accelerate your development time without sacrificing quality. Our multidisciplinary engineering team can be easily integrated into an existing team so that you can take advantage of our strengths together with yours. By saving your team the time that would be required to learn the skills needed to implement the latest technologies, your company's key resources can remain focused on their strengths.
Learn more about how we build products from the ground up.
Q: How do you evaluate projects? Can you do a separate evaluation of the project itself, before bidding on the work?
A: Absolutely. We always start by estimating the workload, setting priorities and raising questions about potential problems. Sometimes we recommend that a separate feasibility study be carried out before creating a detailed plan and budget. This ensures that the project's pricing works within your budget, including contingencies for additional work outside the scope.
Discover the answers to more frequently asked questions.
Here's what clients say about working with us:
"As a team we felt that we needed some support from an experienced group of designers who are experienced at delivering under tight schedules, really tight deadlines. The experience was quite positive. Exactly what I expected….
"Orthogone's experience in project management played a big difference. It's one thing having the skills to deliver a tough design, but project management; working integrated … having seamless communications between our teams and timely interventions made a difference."
-Frantz Saintellemy, President & Chief Operating Officer of Leddar Tech.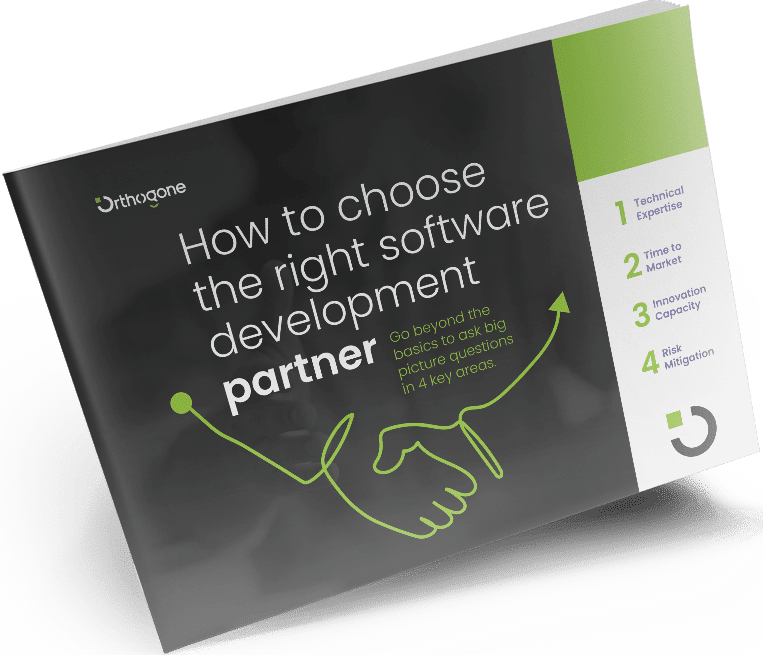 Learn which questions to ask to choose the right software development partner.

DOWNLOAD FREE EBOOK